CRYSTALS, WITH INTENTION

Free Shipping Over $50
Using crystals, we help others to tap into their most abundant and powerful selves, while promoting self love and worthiness.  There is so much power inside of each of us that is just waiting to be recognized and activated. Ready to take action on your dreams & purpose? ♡

Clari V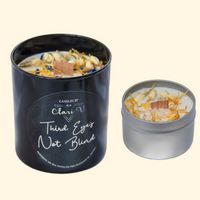 Healing Crystal Candles
Take your intention and healing to the next level with a Crystal Candle!
Light our crystal candles during your next meditation or bath and feel instant relief as you listen to the crackling of our unique wooden wicks.
Clari V Crystal Candles are infused with healing crystals, created with non toxic ingredients, and are hand poured with intention.  Our Crystal Candles feature healing crystals like lapis lazuli, amethyst, rose quartz, green aventurine, tigers eye, and clear quartz.
Amplify your intention with a Crystal Candle
 ♡  Longer Burn Times
 ♡  Non Toxic & Vegan!  Made with 100% Soy Wax. 
 ♡  Large Healing Crystal Inside
SHOP OUR CANDLES NOW
Crystal Intention Box Kits
Not sure what crystal to get? We have intention kits to help you with that!
It starts with intention.
Each crystal intention kit has a handpicked crystal to help you on whatever stage of your journey that you are on.
Each kit is created with an intention in mind. It could be to bring in more wealth, for protection, to release stress, or help with sleep!
We have all your essentials from a smudge stick to cleanse your stones to a handpoured crystal candle to a beautiful healing crystal.
Your spiritual tool kit is ready!
In each intention kit you will find:
♡ handpicked healing crystal
♡ crystal candle
♡ herb bundle
shop kits now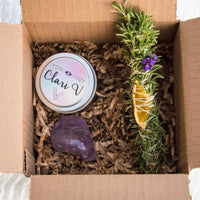 Set Your Intention With Your FREE Moon Ritual Guides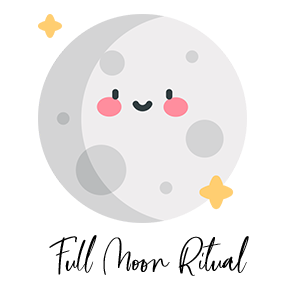 FREE Full Moon Ritual Guide
Learn to manifest with the FULL MOON for emotional closure and release of energy and emotion. Your free worksheets and activities are included!
Yes! send the course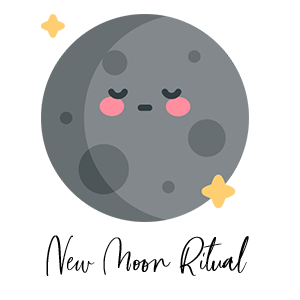 FREE New Moon Ritual Guide
Learn to manifest with the NEW MOON for new beginnings and creative empowerment. Free worksheets and activities included!
YES! Send The Course